It's that time of the year again! When it comes to booking your 2023 Disney World Vacation packages, many families like to try to book many months in advance so that they can stay on top of their planning.  We have just found out when we will be able to start booking our 2023 Disney World Vacation Packages!
When Can I Book 2023 Disney World Vacation Packages?
We are pleased to announce that bookings will be available for theme park tickets, resort hotel stays, and 2023 Disney World Vacation Packages beginning June 8, 2022, for arrivals dates January 1, 2023, through December 31, 2023.  If you are considering booking a Disney World vacation in 2023, we highly recommend contacting your local Disney Travel Planner and letting them know what you are looking for so that as soon as the packages are available, you will be on their list of people to contact.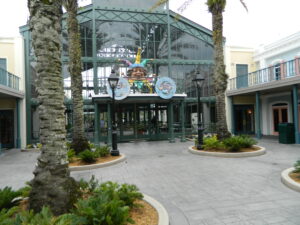 Some Important Things To Know About Booking 2023 Disney World Vacation Packages
While there have not been any defined dates for the Disney Dining Plans returning, Disney has told fans that they will be coming back in the near future. As the Disney Dining Plans are one of our favorite things to plan ahead for, we will be paying attention and will let you know as soon as we get more details!
Another thing that many people have been asking about is Disney's Extra Magic Hours.  Walt Disney World has confirmed that Early Theme Park Entry and Extended Evening Hours will stick around through 2023.  We know that many guests were hoping to see the Extended Evening Hours offered to all Disney Resort Guests, but it does seem like things will stay the same for now (only offered to guests staying at Disney Deluxe Resorts, Disney Deluxe Villa Resorts, and a few additional select hotels).
Disney World is Removing the Pre-Purchase Option for Disney Genie+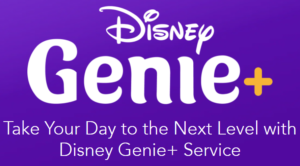 Disney has announced that the ability to pre-purchase Disney Genie+ will be going away on June 8th. While this will not affect guests that have already purchased the add-on for their upcoming 2022 vacation, going forward, guests will only be able to purchase Disney Genie+ on the day of their visit. Because of this, multi- or single-day ticket holders as well as any Annual Passholders will need to purchase Disney Genie+ using the My Disney Experience app each day, on the day of their visit. Disney has also noted that the service will be subject to availability. Finally, this seems to only be affecting guests visiting Walt Disney World (not affecting guests at the Disneyland Resort in Anaheim).
If you know that you are ready to book your 2023 Disney World Vacation Package let Chris help you plan your perfect vacation!  Contact Magical Moments Vacations by Chris Jensen for a free quote today!
If you are planning your very first Disney World Vacation, check out these 7 Important Tips to Enjoy Your First Disney World Vacation.
Check out our community of Disney World Fanatics hanging out on our Facebook Page. If you want to join us and thousands of other Disney World Enthusiasts to get all of your Disney Vacation questions answered, check out our Facebook Group – Disney World Questions and Answers.